Update ver 2.0.7
Update with loyalty system, payment forecast and reconciliation for all customers and many other features
The improvements to ALFACRM ver. 2.0.6:
1. Automatic loyalty system
Customers can now accrue cashback in bonuses, this will help to retain customers and increase their loyalty
Set up your system of accumulation as a fixed amount or percentage, and CRM will automatically take the accrual into account every time you attend a lesson or make a cash or online payment.
Activated in CRM Settings -> Customers -> Loyalty program

2. Attaching files to lessons
When you do a lesson add files, which will be available for your clients in their personal client cabinet. This can be a homework tutorial or a photo report of the clients present in the lesson.
Access to files in lessons for teachers and clients is set in CRM Settings -> Client Cabinet / Educator Cabinet.
3. Sending an sms/email message to a selected contact
Now you can easily communicate with any client contact, just click on the message icon next to the required number or email in the card and the message will be sent to the selected contact.
For example, if a student has multiple contacts of relatives in the card, you can send them different messages.
4. Grade point average
The ability to calculate clients' grade point average from their grades has been added. This allows teachers to monitor their students' progress by groups and to draw attention to them in time if their grades are falling.
Grades can be assigned a text notation, e.g. 5 - Excellent!, 4 - Good, you are good! Under CRM Settings -> Lessons - Grades.
This will help make learning more enjoyable for students if they are striving for high grades or cheer up students who are having difficulty mastering a subject.
The grade point average is automatically calculated and displayed in the Student and Group attendance report.
5. Videos and pictures in the news
When you publish a news or announcement you can put pictures, videos, e.g. a tutorial video from YouTube or you can record a welcome video and post it in the news in your customer area.
They can also be instructions for administrators and teachers on the rules of the centre, which can be published in the orders.
6. New reports and improvements
Reconciliation for all clients – reconciliation of calculations for all clients has become easier. Now in one report you can clearly see the balances of all customers on a selected date, the total amount of payments and the cost of the lessons learned. It is also easy to open the details of a specific client if you want to check specific dates of lessons. The report is useful for financial reporting, in order to evaluate the previous month's summary results and to pass the data to the accountant on the client's debts.Analysis -> Reports -> Clients -> Reconciliation of payments to all
Forecast of payments by all customers – the report will generate the planned cash income for the future period taking into account the planned lessons, valid subscriptions and prepayments made by the customers. From the report you can quickly go to a clients' card or view the details of the lessons and their cost.Analytics -> Reports -> Customers -> Payment Forecasting for all
Manager report – changed the metrics of conversion accounting, according to the entry of the first payment. Also changed indicator "Lost Clients" - these are clients who were moved to the archive for the period. The list of lost clients can be compiled using the filter by archive in the section Clients.List of attendees for the period - the report table is formed according to the selected filters by class type and attendance.
List of attendees for the period – the report table is formed according to the selected filters by class type and attendance.
7. New interface languages
There are 14 languages available for system interface translation. The language is user selectable only for his profile, so that the teacher or the client can choose the desired language for themselves.
Japanese language selection has also been added to the Wizard and Online Schedule widget. If you need to add other language options you can contact our support operators and a new language will be added for selection.
8. Checking teacher availability
In order to minimize scheduling mistakes, the system now prompts you in time if the teacher is already scheduled with another client at the selected time.
Also when scheduling, we recommend setting up the teacher schedule function in addition to this check, in order to activate the check on the teacher's nonworking hours.
9. Filtering
By date of conversion
Now it is easy to apply a filter by client conversion date, and at the same time, select additional options. For example, if you want to evaluate the effectiveness of clients' attraction by source, you can select those who have added and completed conversions in a month and by specific source.
By subscription completion date
This filter helps you find clients who are about to run out of season tickets. Employees will be able to work through a list of such clients and sell new subscriptions in time.
10. Trigger customisation
You can create additional fields for segmentation in the client, lead, group card and set the reaction for the required parameters.
For example, when data changes in additional fields, tasks will be automatically created for employees or notifications will be sent to customers, e.g. if they need to be notified when documents or certificates are ready for completion of a course.
11. Integrations
Wazzup – Uploading incoming messages from WhatsApp to client communications has been added. If a customer writes from an unknown number, a lead card will automatically be created in the sales funnel. You can correspond via WhatsApp from the client's card and attach files and pictures when sending a message.
Useful tip:

You can change your login link to a short one so it's easy to remember or in case there's been a company rebranding. To change the link, simply contact the technical support chat.
Subscribe to our YouTube, Instagram, Twitter.
Happy to answer questions email: support@alfacrm.com.
More in this category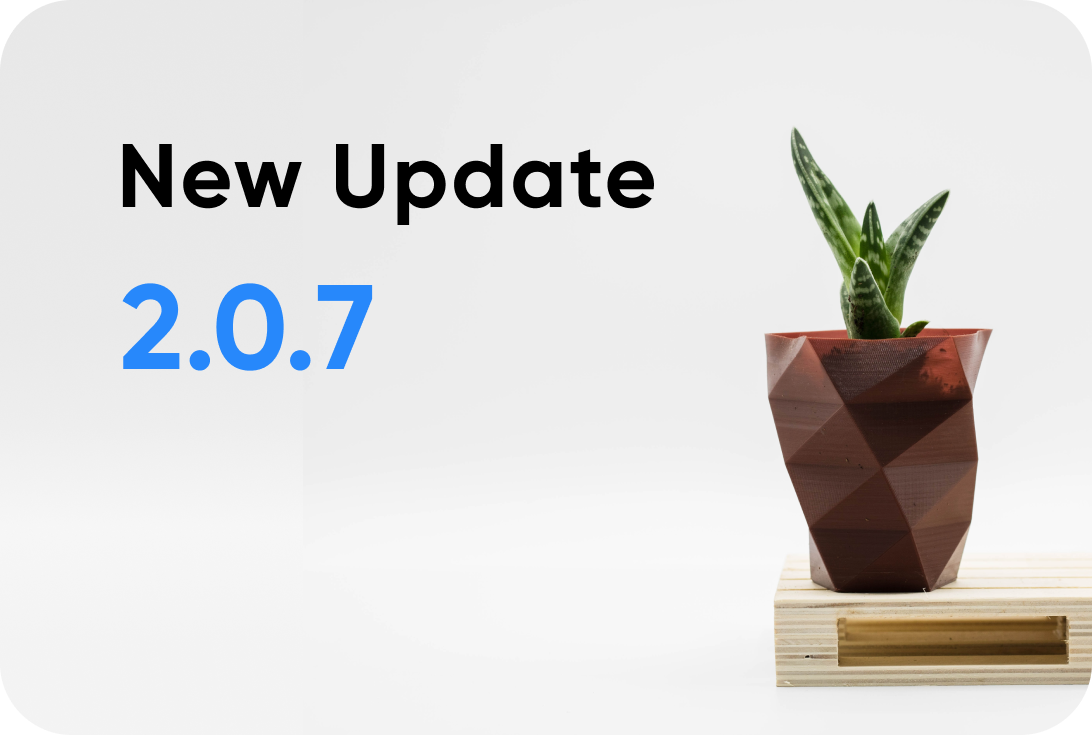 Update ver 2.0.7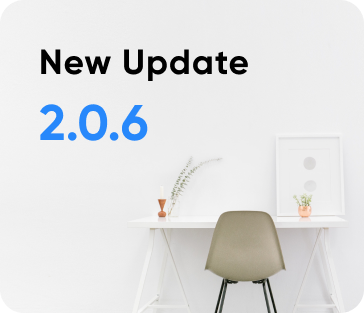 Update ver 2.0.6