Update ver 2.0.6
Update with news, source groups, Paymentwall and many other features
The improvements to ALFACRM ver. 2.0.6:
1. Informer
A new section where you can publish centre news, event announcements and orders with notification to employees and customers.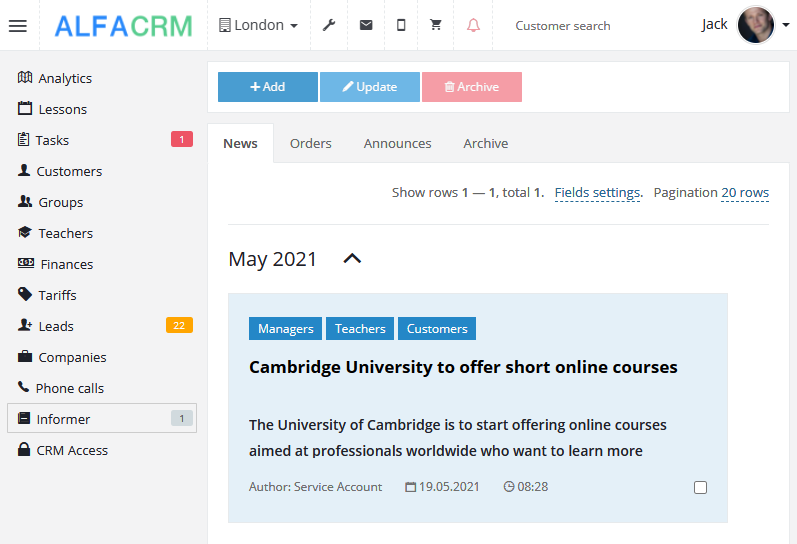 When creating a news item, you can activate the comment option if feedback is required. And for orders, you can activate the "Read" button if required.

Access to the informer management for employees is configured under CRM Access -> Role Management.
2. Source groups
You can group sources by groups, e.g. advertising channel costs.
This will help you analyze advertising effectiveness, react timely and discontinue use of channels if customer acquisition through them fails to meet expectations, and direct more resources to working channels.
Groups can be added in CRM Settings -> Sales.
3. Enhance reports
Lead sources
To analyze the effectiveness of advertising sources, you may generate a report on groups or disclose details of specific sources. The report displays the total number of leads and the revenue received for the period from leads and customers.
Loss Prevention
The report has become interactive, for this purpose references to the customers cards have been added. When forming the report you can filter customers by specific statuses. For relevance, the data is displayed according to the date of the last missed lesson.
Lessons shedule
The filtering by type of lessons has been added, now you can easily display only the required types in the report. For example group and individual lessons with a particular teacher and print or download the lessons shedule.
4. Payments by groups
Added filtering in the Finance section according to the groups in which the customers participate.
Often useful for sports centres when there is a need to check all payments for a particular group for a month.
5. Integration
Internet-acquiring Paymentwall – platform for acceptance of payments online all over the world, supports 150 local methods of payment. Instructions for connection: Paymentwall
Useful tip:
To increase attendance at trial lessons or online classes we recommend setting up reminders for customers 2 hours or 15 minutes before the lesson.
Subscribe to our YouTube, Instagram, Twitter.
Happy to answer questions email: support@alfacrm.com.
More in this category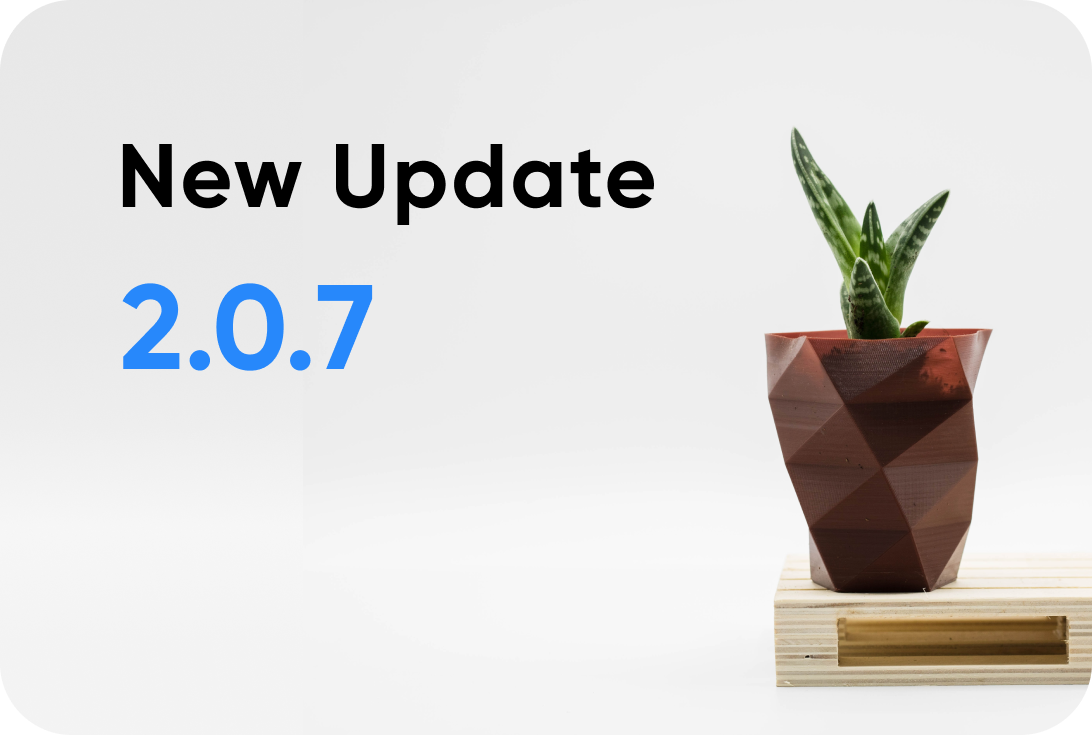 Update ver 2.0.7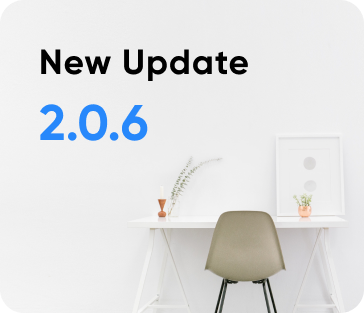 Update ver 2.0.6