Integration with SMSAPI
Instructions for integrating with the SMS-mailing service SMSAPI in AlfaCRM
Setting up integration with the SMSAPI service
On the website of the mailing list provider you need to register, confirm your phone number and e-mail.

On the left side of the screen in the "Settings" section click "API settings" - "API tokens (OAuth) ", then on the green button "Generate access token" .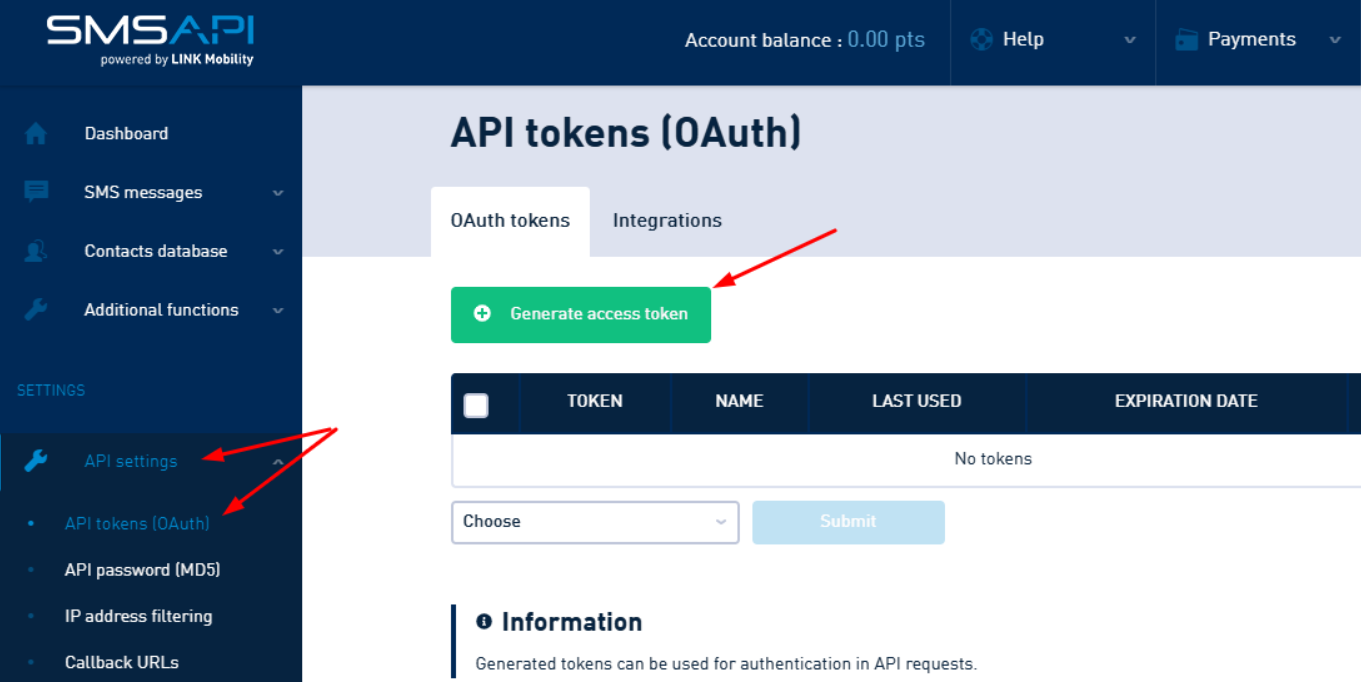 The window for creating a token is shown in the screenshot: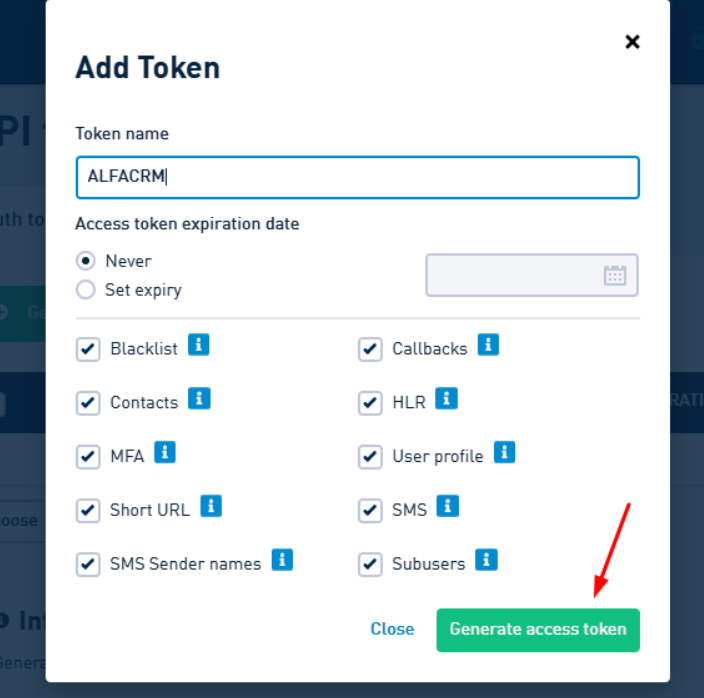 Copy the token: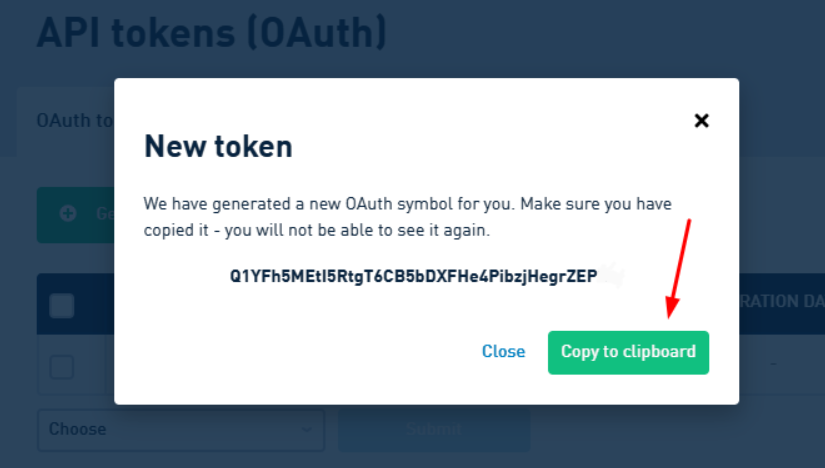 On the left side of the screen in the "SMS messages " section click "Senders" and in the "Sender name" field enter the name of the sender.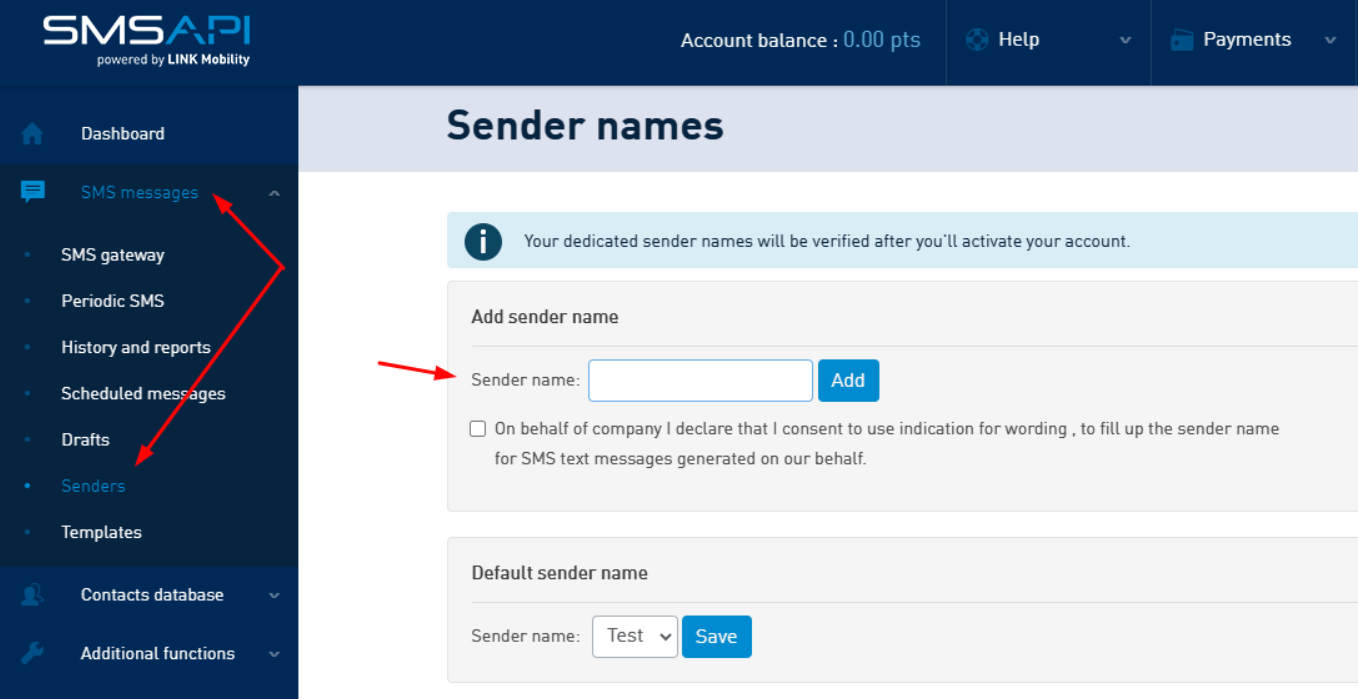 In AlfaCRM go to the system settings (wrench at the top of the screen) in the section "Integrations" - "SMS".
Select a provider and write down the token and sender's name.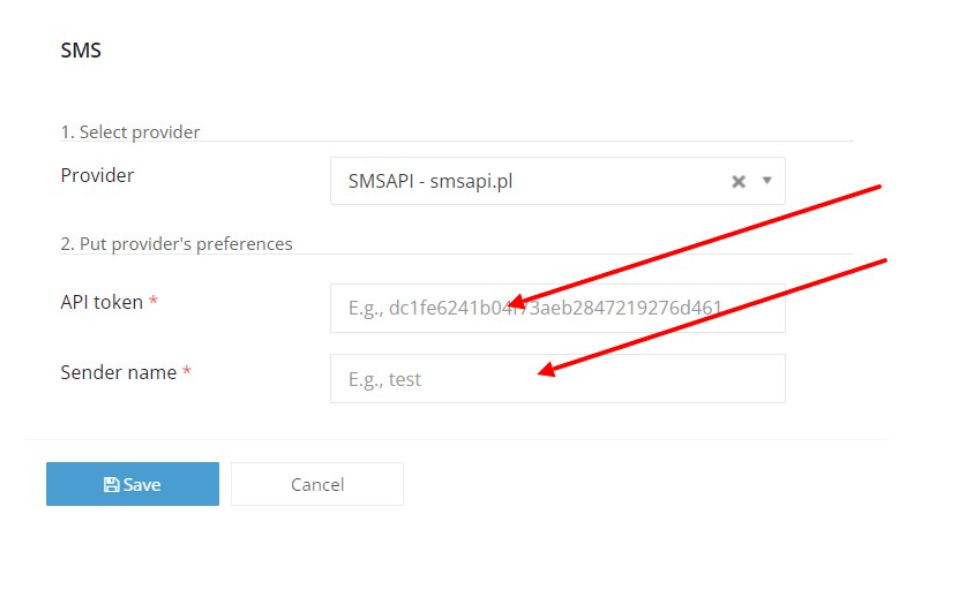 After entering the data click the "Save" button.

Done, integration is connected!
Try to send a test SMS from the system, go to the "SMS messages" section (there is a phone sign in the upper panel), click "Write", enter the phone number and text and click "Send", so the sms will be sent.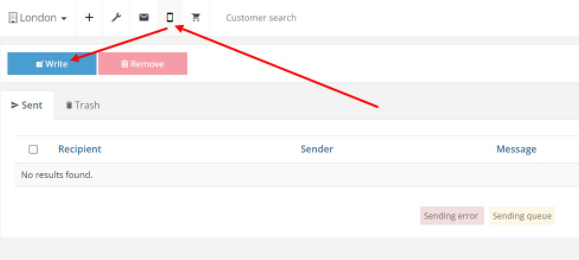 Important! The phone number in the card must be added as the type of contact "Mobile ".